Foreword
Have you ever wondered why more and more businesses are launching their websites everyday?
Stats show that more than 50K websites are created everyday!
Simple, because a business witnesses great results by yielding the website benefits.
Now you are probably wondering what the benefits of having a website for businesses are and what the hype is all about.
This guide will answer all your questions. Like, if and why you must have a website for your business, no matter what industry you belong to etc.
Website Benefits that make it necessary for a Business to have a Professional Website
1. Wider Reach at Less Costs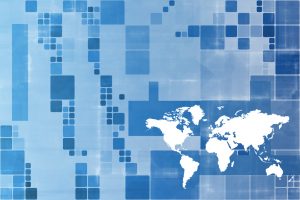 Consider that you are a small business or a startup and have a shortage of funds to invest in building up a shop to run your business.
In such a scenario, having a business website is the best possible way to showcase your products and services at a much lesser cost and getting the best ROI.
Also, unlike shops and showrooms where limited local customers can visit, the online web is a huge place where you can make your products reach a wider audience.
2. Online Presence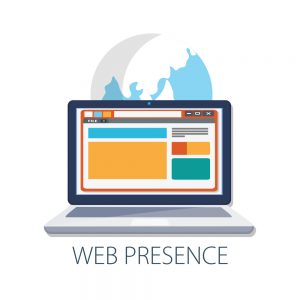 The COVID era has made us realize how important it is to have an online store and online presence to continue our business operations.
This is so that even when the customers can't reach your physical location, they can search for you online and develop knowledge about your products. 
Also, in current times, people mostly rely on businesses with a strong online presence as it develops a sense of trust. 
In short, a solid web presence is highly appreciated by clients and improves your business's value and worth.
3. Provide Useful and Important Informational Knowledge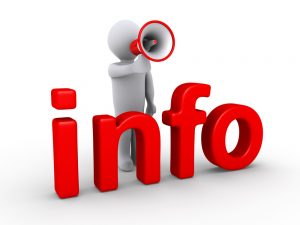 An effective website is the one that caters to the information needs of the visitors. When a  random person hears about your business, he wishes to have a detailed insight about the products you sell or the services you offer.
Considering this, optimizing your website in a manner that provides useful information to your clients is important. 
With your website, you can provide information such as your contact details, locations, detailed overview of your activities, latest updates and news etc. Also, you can provide knowledgeable tips to your customers about your industry by publishing useful blogs relevant to your niche.
4. Websites Improve Business's Credibility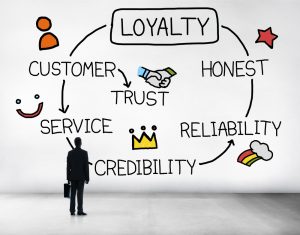 In today's modern and commercial world, the competition in all the segments of business has increased. 
To continue being in the race, a firm must build a stronghold of its customers by ensuring that its reputation is intact.
With a professional, user-friendly website, the webmasters can focus on establishing stable credibility by providing consistent information, showcasing USP & expertise, having open communication and a readily available support team.
Related : How To Build Your Successful Brand
5. Available Anytime, Anywhere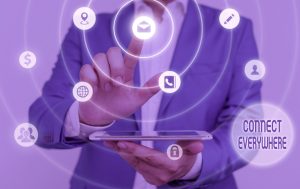 Unlike traditional rock and mortar showrooms with specific visiting hours, your website is open for your customers 24*7 365 days that can be accessed from anywhere.
This makes your company websites much more convenient.
6. Website pushes your Google Search Ranking at the Top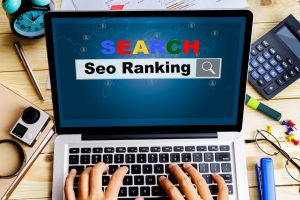 There is no doubt that before visiting a store or opting for a service, the first thing a person does is Google and chooses the option that tops the results.
To improve your Google's rank, having a website is a must. This is because a website brings in a lot of free traffic and potential leads.
By optimizing your website's content for SEO, regularly updating rich content, staying consistent, generating quality backlinks etc., you can surely achieve higher rankings.
Moreover, your website can be a great source for attracting local consumers if you optimize your website for local search.
7. Website Increases Sales and Traffic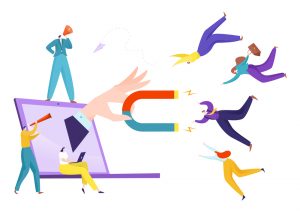 A strategically planned website has the potential to drive more attention towards your business and draw more individuals who can turn into potential customers.
This is so because an SEO oriented website acquires more leads as it spreads its roots to a diverse audience, thus promoting online sales.
Moreover, along with being a low investment, handling a website requires fewer skills.
Hence, it is quite handy and convenient for a business owner to run his operations hassle-free.
Finishing Up
A website does all of the above and more. Investing time and available resources for a website is a great idea for any business belonging to any industry.
Suppose your objective is to increase profitability and lower costs, reaching a greater audience, economical advertising, all this with just basic technical skills. In that case, a well-constructed web presence is your best option.
Want to take your business? We're glad to hear that!
JB Gold Cube Ventures Pvt. Ltd. specializes in Website Development and Website Designing, so get in touch with us to get started! 
We are a leading Website Development & Designing company from Jodhpur. We curate what's the best for your business according to your requirements and needs.