Are you looking for the best IT courses? Many career options are out there in the IT industry, but sometimes it is difficult for students to choose a good career option. The more options they dive into, the more they get confused and ended up making the wrong choice.
Then, how should one know that which are the excellent IT courses available?
These are some factors that students/freshers should consider before making the final decision:
First of all, you should have an interest in that course

That course should have a good scope in the future

Explore what are the job opportunities after choosing that career

Interact with the people who are already doing good in that particular field.
Best IT Courses That Are Worth Doing:
Here, we are sharing some IT courses that are trendy and high demand in 2021:
Web Design And Development: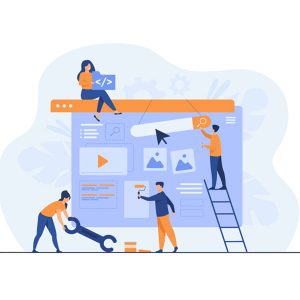 Web designing is the right choice for you if you are interested in coding, building websites, and designing. The scope of web development is vast. Every company or business needs a responsive, well-designed website for their brand. For this, they hire professional and well-trained web developers.
So, there are some best web development courses available for both beginners and working professionals, or you can join any web development training program to start your web career.
What skills are needed:
Here are some web development skills you need to learn to become a professional web developer:
HTML, CSS

PHP framework

JavaScript

Bootstrap

CMS (Content Management System)

Laravel

Develop responsive, mobile-friendly websites

Ecommerce websites
Job Opportunities:
After getting the certification in web development, students can work as: 
Front End Developer

Back End Developer

Ecommerce Web Developer
Certified Ethical Hacking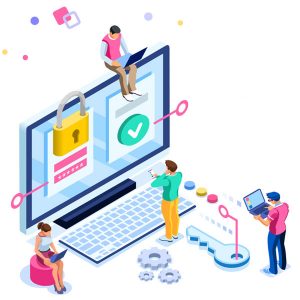 Ethical Hacking is the best career option for students, looking for job opportunities in the IT Security field. As the world is developing digitally, our personal or business data is more at risk of getting exposed to the internet. So organizations hire a team of cybersecurity experts and certified ethical hackers.
There are various IT companies available that provide certified ethical hacking courses in Jodhpur. 
What skills are needed:
These are the skills required to learn to become a certified ethical hacker:
Penetration Testing

Security Audit

Vulnerability

Enumeration

Denial Of Services

Session Hijacking

Scanning Networks

Foot Printing

Sniffing

Scanning networks
Job Opportunities:
After completing the certified ethical hacking training program, you can work in government organizations like forensic labs, defense services, and investigation services. Or in private companies as
Ethical Hacker

Security Auditor

Information Security Officer

Penetration Tester

Data Security Analyst

Network Security Engineer
Graphics Design: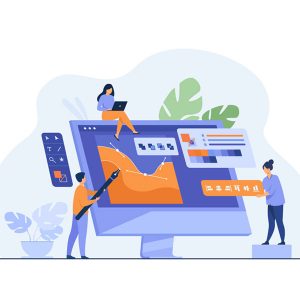 Graphics Designing is everywhere, from a company logo to posters, brochures, and branding. People understand more from an image rather than a text. 
Every business needs a team of professional graphic designers to engage more customers with their brand.
Nowadays, many companies are out there that provide both digital and in-class graphics design training programs for students.
What skills are needed:
Here is the list of skills a professional graphics designer should have to get better job opportunities,
Knowledge of Adobe Photoshop

Work on Adobe Illustrator

Logo Designing

Video Making

Brochure Designing

Branding

Catalog Designing

Create Vector Art Illustrations
A graphic design professional with some coding skills are in high demand.
Job Opportunities:
These are the job opportunities a skilled graphics designer can get in Jodhpur after completing the graphics design training:
Art/Creative Director

Logo Designer

Multimedia Designer

Layout Artist

Web Designer
Photoshop Artist

Product Designer
Digital Marketing: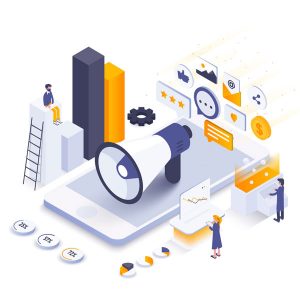 Digital marketing is a growing career. The demand for professional digital marketers is increasing day by day. Companies hire a team of skilled digital marketers to raise their brand's online presence. The Digital Marketing team takes care of SEO, Analytics, Social Media Marketing, Leads, Conversions, etc.
Here are some top IT companies in Jodhpur that provide the Best Digital Marketing Courses for students.
What skills are needed:
These are the skills freshers need to learn in a digital marketing course for better job opportunities,
Google Webmaster Tools (Analytics & Search Console)

Lead Generation

PPC Marketing

Social Media Marketing

SEO

Content Marketing

Email Marketing

ORM (Online Reputation Management)

Conversion Optimization
Job Opportunities:
These are the job opportunities a professional digital marketer can get with high paying scale,
Inbound Marketing Manager

Social Media Manager

SEO Executive

Content Marketing Manager

Google Analytics Expert

Digital Marketing Executive

Conversion Rate Optimizer
Choose the best IT course for you and get your career started on the right foot.